4-Sided Block Storage Box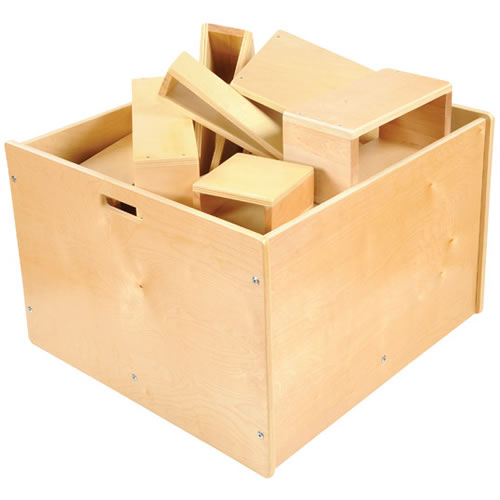 Store blocks, toys, or just about anything in this sturdy, naturally-finished plywood tub with heavy-duty ball-bearing wheels. Blocks not included. 24"W x 24" D x 16"H. Wt 33 lbs.
Reviews
Overall Rating:
DaisyD
Role:
Child Care Director/Owner
easy cleanup and good mobility
August 3, 2011
Good product for younger children, making block cleanup easier. Not as easy for the children to see and find the specific shaped blocks because they are all jumbled together. Much better than shelves for keeping blocks contained. Sturdy and easily moved.